Factory Direct Sell High Voltage Module Insect Lamp Accessory Pressure Inverter Transformer Boost Module DC3.7V 11KV
The main function of the High Voltage Module Insect Lamp Accessory is to generate a high voltage electric field to attract insects and kill them. It is the core component of the insecticidal lamp and the key to the effective killing of pests by the insecticidal lamp.

The advantages of the insecticidal lamp high voltage generator are:
1. High-efficiency insecticide: The High Voltage Module Insect Lamp Accessory can generate a voltage of up to 11,000 volts, which can kill insects after they are attracted to them.
2. Low energy consumption and environmental protection: The Insecticidal Lamp Transformer is driven by low voltage, which can save electric energy, and at the same time does not produce harmful gases, no pollution, and meets environmental protection requirements.
3. Long life: The Insecticidal Lamp generator adopts high-quality materials and craftsmanship, and the life span is tens of thousands of hours, which greatly reduces the cost of use.
In short, the insecticidal lamp high-voltage generator is an important part of the insecticidal lamp. It can kill pests efficiently, environmentally friendly and with a long life. It is an important tool for modern indoor and outdoor pest control.

| | |
| --- | --- |
| Item No. | High voltage transformer for insecticidal lamp |
| Input Voltage | 3.7V |
| Output Voltage | 11KV |
| Working Current | 2.7A |
| Maximum Power | ≈10W |
| Dimension | 66*42.5*30 (±1mm) |
| Power Line | Φ2.0×250 (±5mm) |
| Output Line | Φ3.0×250 (±5mm) |
| Output Voltage Regulation | The voltage has been adjusted to the maximum. When the voltage is reduced, it must be adjusted counterclockwise. When the voltage is increased, it must be adjusted clockwise. |

Application Areas:
Agricultural,Garden,Animal Husbandry,Electronic Fence,City and Countryside,Insecticide Lamp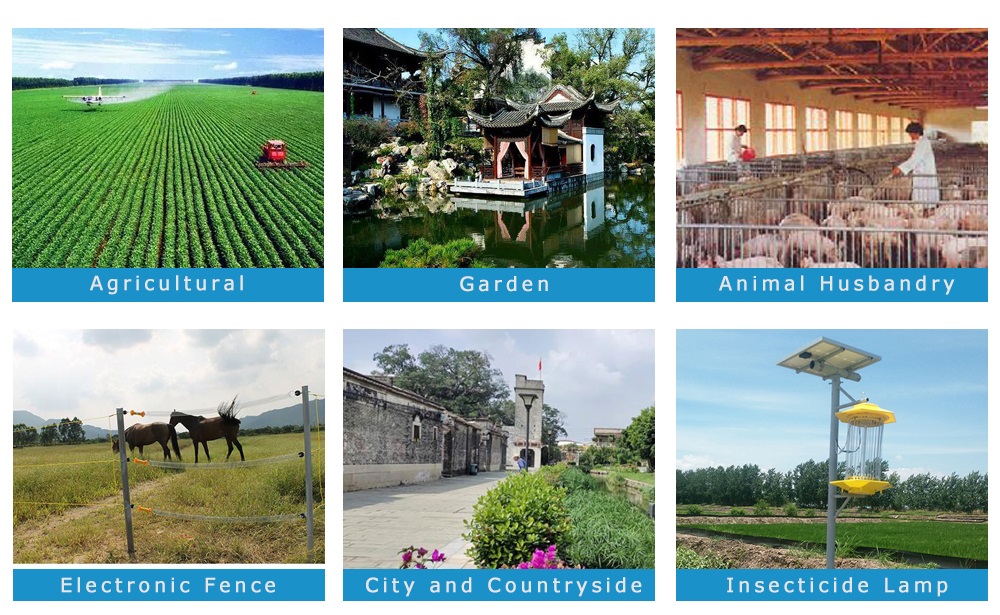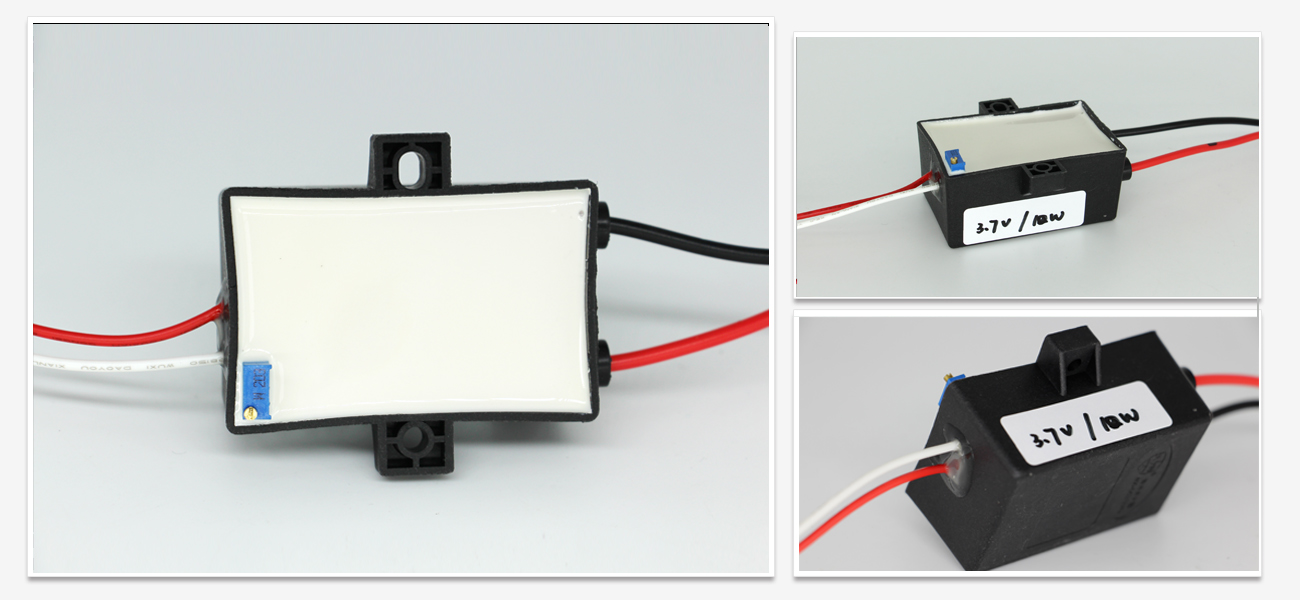 1.Are you a manufacturer or trading company ?
Tianwang is a directly manufacturing factory,and we have own export sales team.

2.Does your products can be ODM or OEM?
Yes,of course.OEM and OEM service are available from here.we can customize logo or packing as your request.

3.What's the warranty of your product?
1-2 years warranty according to different products.
1-3 months to replace new items for free.

4.What is the terms of payment?
Money Gram,T/T,Paypal,Western Union,Alipay.
If you want to pay by Credit card,we suggest you to place order on Alibaba.

5.Do you have any technical support?
We have professional technological engineer,they will provide different tutorials and solutions.

6.Can i visit your company?
We welcome you to visit us.you can choose it from our showroom directly.If you have any other product request,we can discuss it face to face.